MB4016F/MB4013E
Four-axis four-sided planer MB4016F/MB4013E Professionally solve the four-sided planing and milling type of wood with processing width below 160/130mm and processing thickness below 100mm Mainly applicable industries: glulam, photo frames, handicrafts, etc.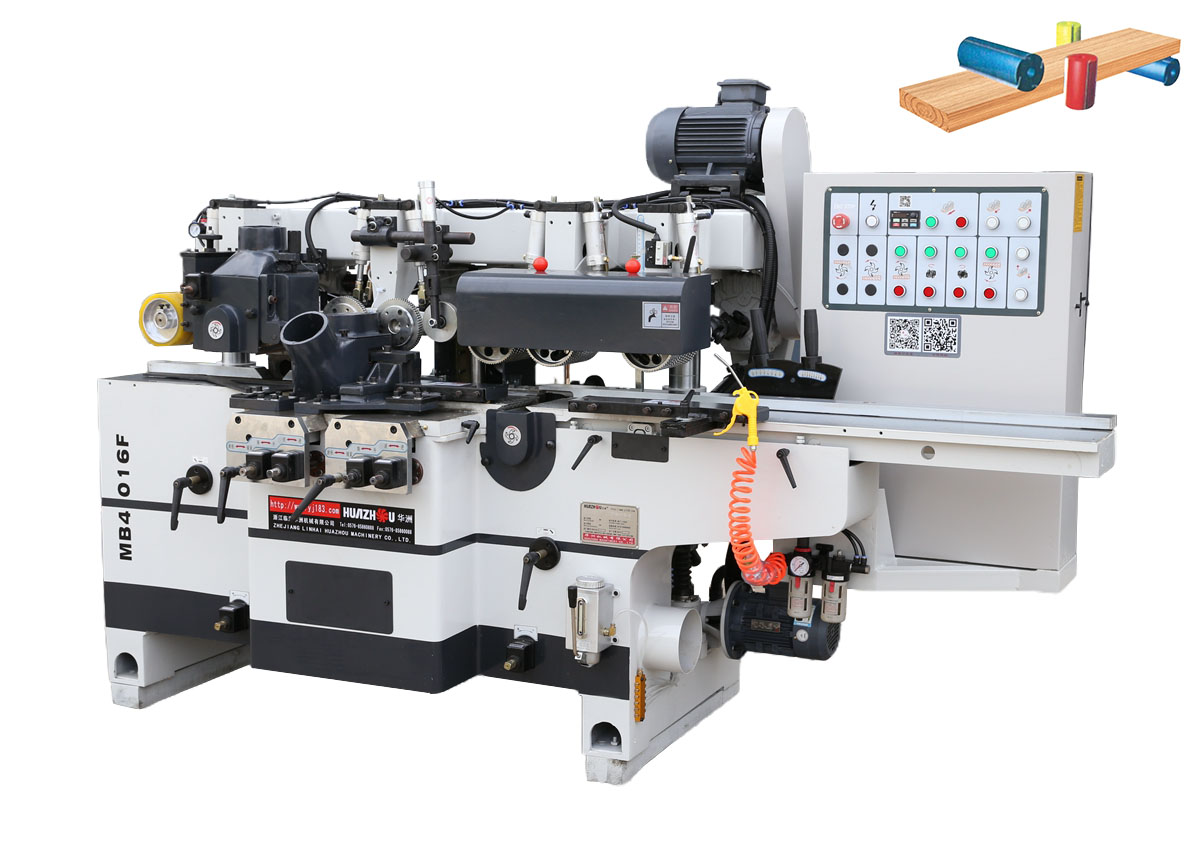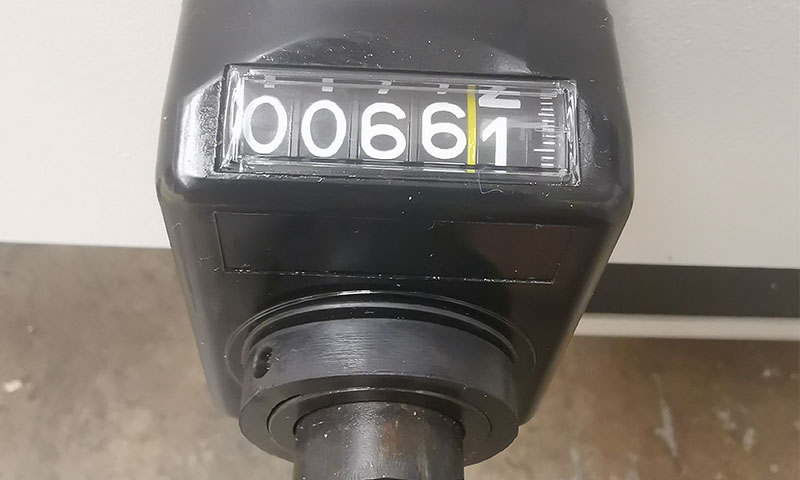 Digital planer adjustment, convenient and fast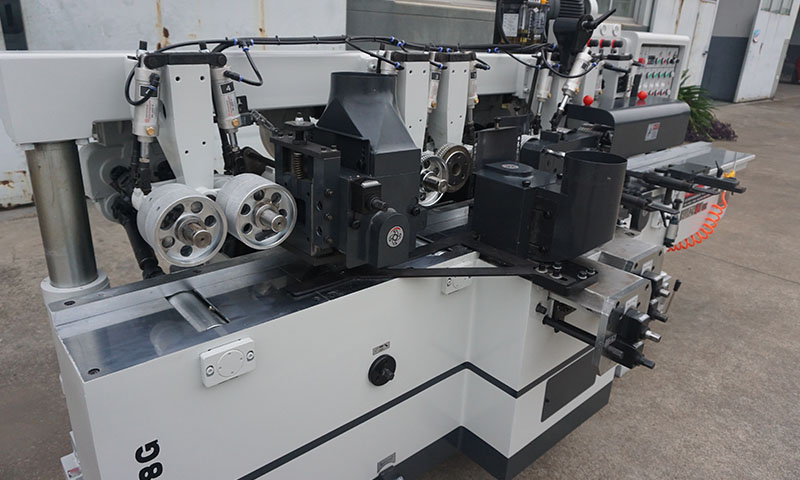 Multiple sets of lower power wheels make feeding smoother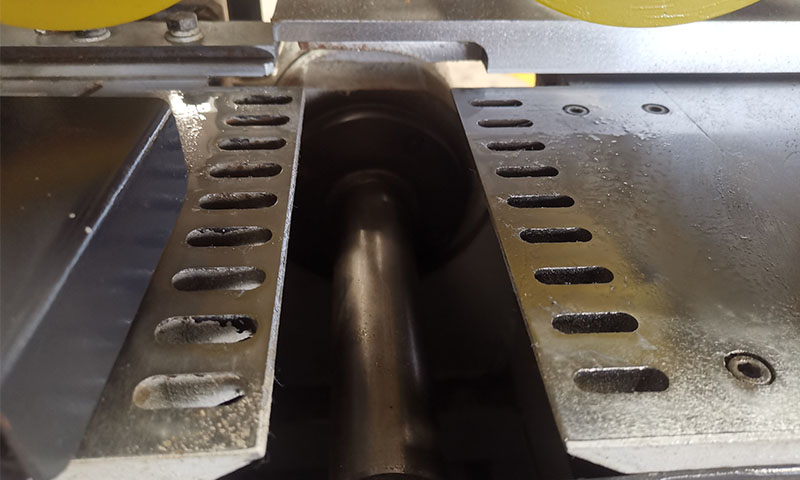 Specially treated super wear-resistant lip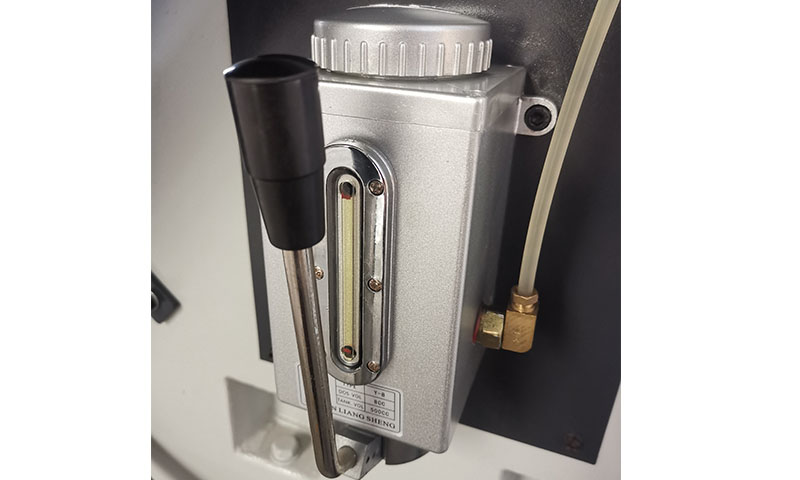 Equipped with pump system, maintenance is more convenient and fast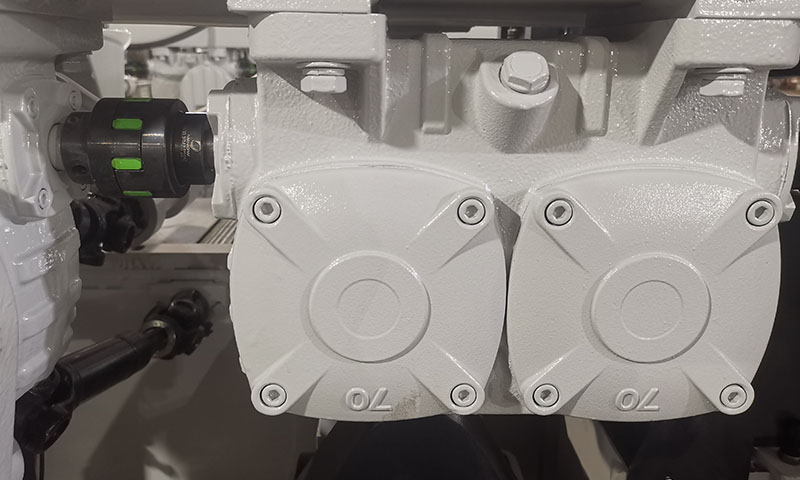 The high-torque reduction worm gear box is equipped with a universal joint for smoother feeding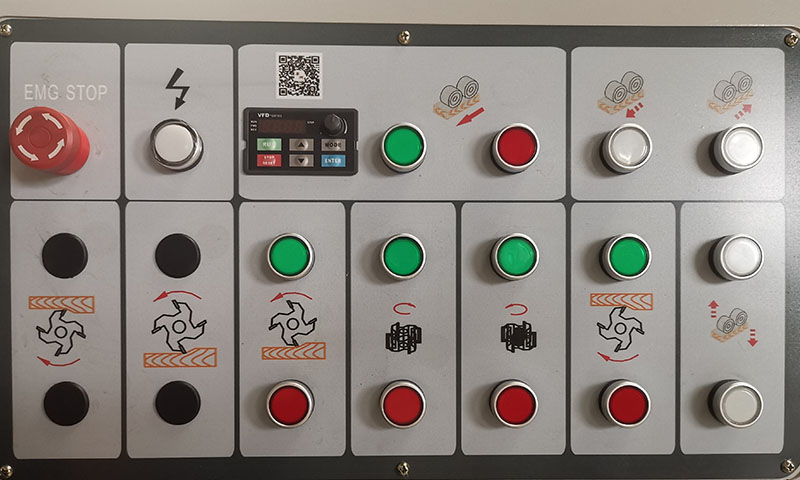 The feeding frequency conversion is adjustable, and the pressing material lifting and lowering is adjusted electrically.
1. This machine is a multi-functional and high-efficiency processing equipment for bamboo and wood products. It can process four sides (flat or forming surfaces) in one feeding, such as wood strips, bamboo and wood floors, door and window frames and joinery (finger-jointed) boards. The operation is simple, convenient, safe, reliable and economical.
2. There are 6 sets of upper feeding wheels and 2 sets of lower driving wheels. The feeding is strong and the pressing type is pneumatic, so even if the thickness of the wood changes greatly, the pressing pressure is also fixed, and the thickness of the pressing material is wide, up to 35 mm. .
3. The feeding speed adopts frequency conversion speed regulation, and the feeding speed can be seen intuitively, which is more convenient to control the speed.
。
4. The main shaft is made of special alloy steel material, which has high precision and good stability after repeated heat treatment and precision grinding.
5. Each planer shaft is driven by an independent motor, with strong cutting force.
6. The double-layer work surface is treated with double wear resistance, which has high wear resistance and is more convenient for the replacement and maintenance of the workbench after several years.
7. The hand-pull pump supplies oil and lubrication to the table surface to improve the smoothness of feeding.
8. The universal joint drive is equipped with a large torque worm gear reducer, the transmission is even and stable, and frequent maintenance is not required.

Hotline

WhatsApp

Mail
QR code