MJ1435F
Professionally solve the vertical multi-chip sawing of wood with a processing width of less than 300mm and a processing thickness of less than 100mm. Mainly applicable industries: floor strips, decoration strips, handicraft strips, door and window strips, etc.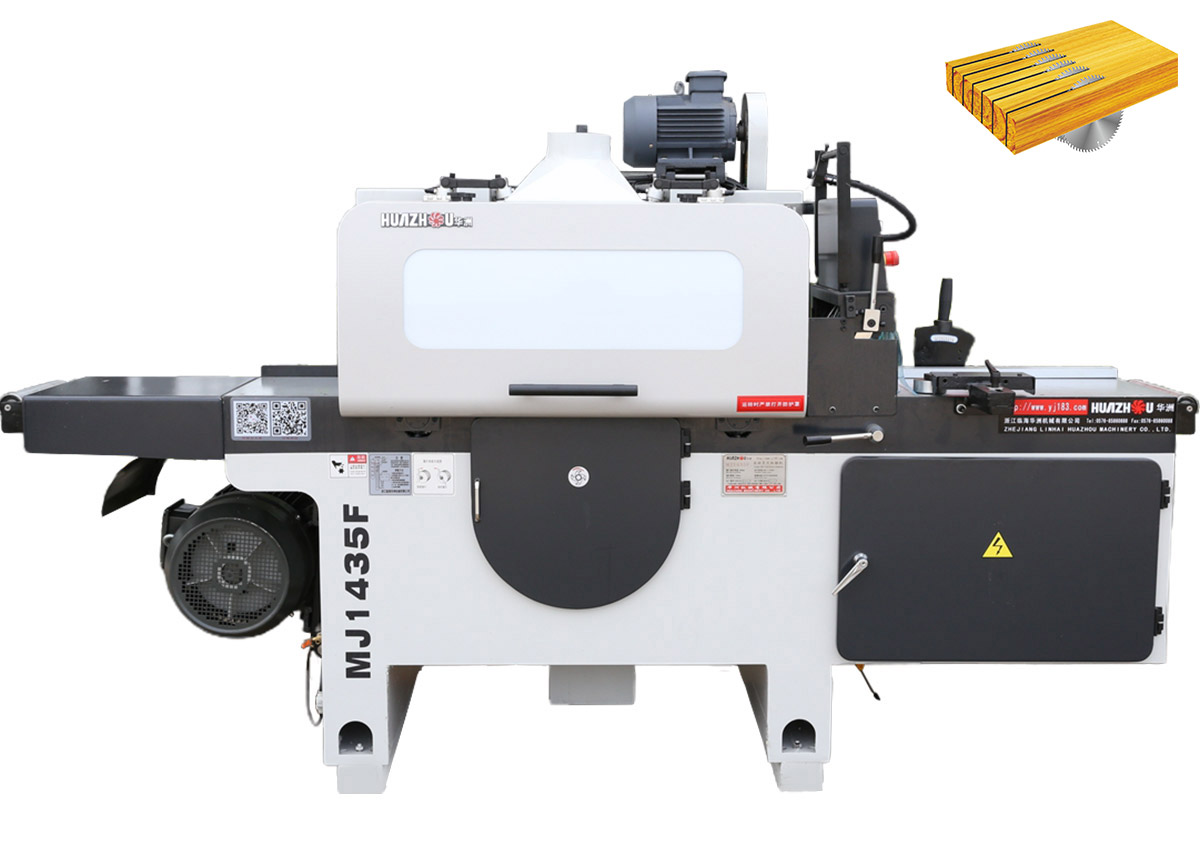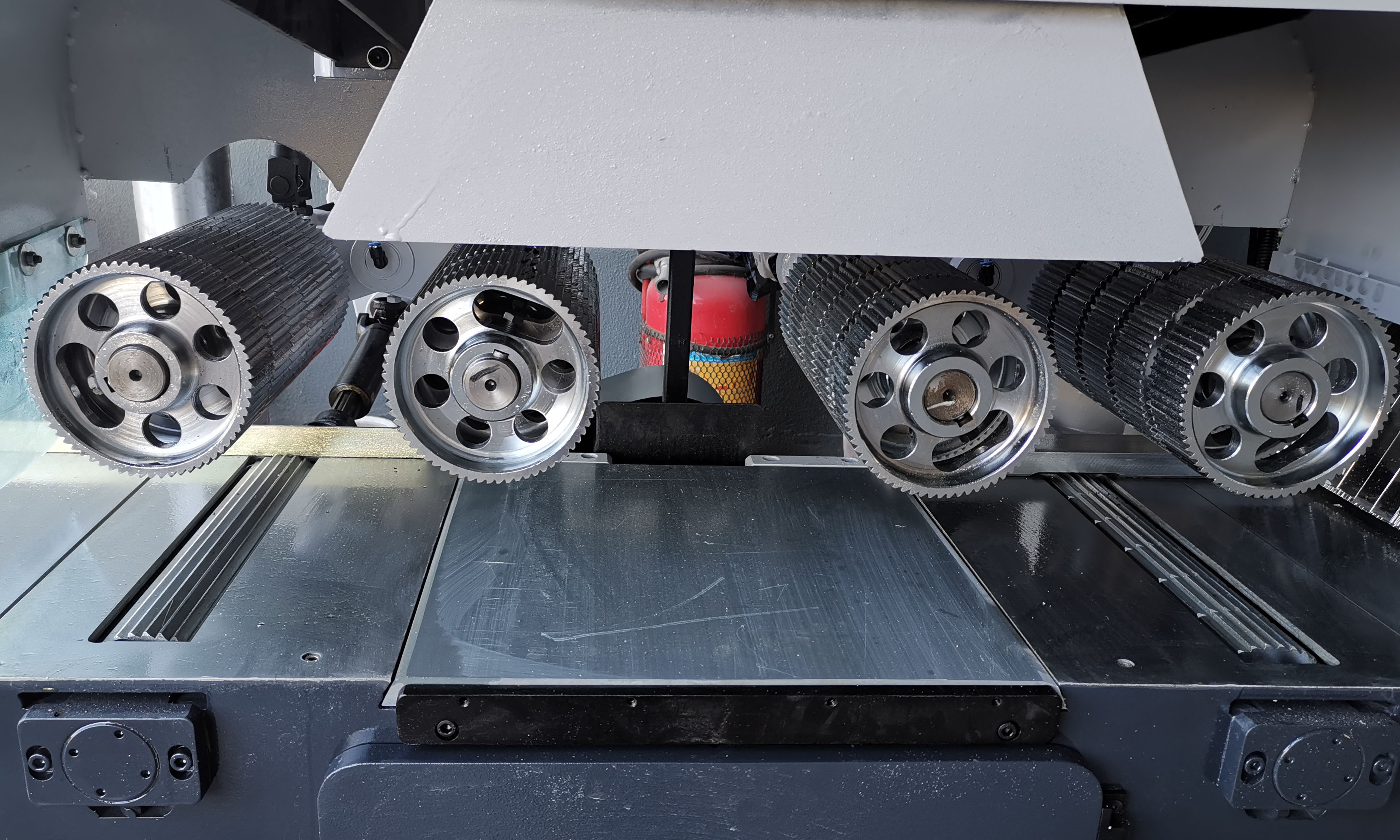 The upper four and the lower two driving wheels are synchronously feeding, strong and powerful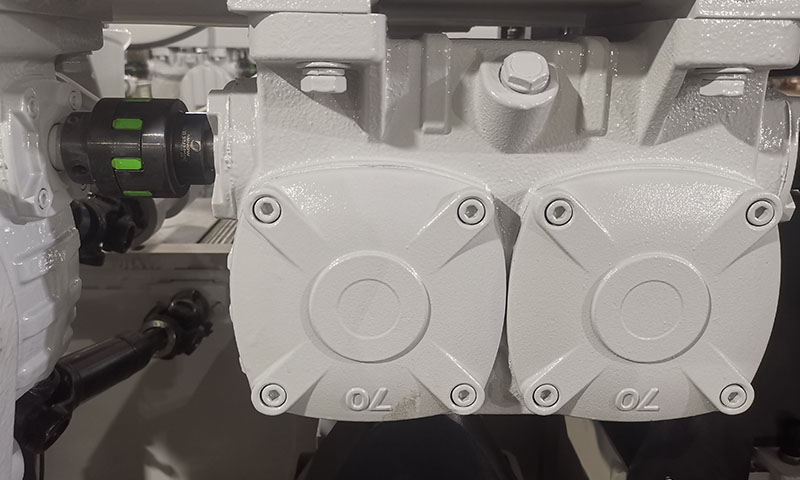 The high-torque reduction worm gear box is equipped with a universal joint for smoother feeding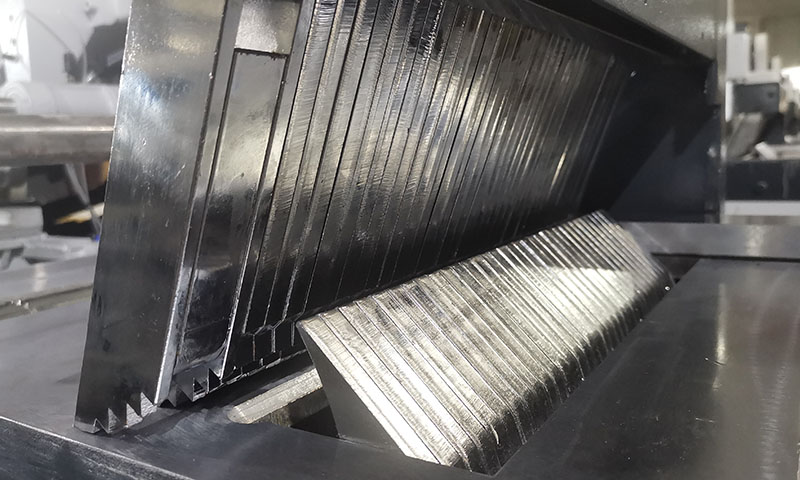 Up and down multiple anti-rebound devices, effectively prevent the wood from rebounding and hurting people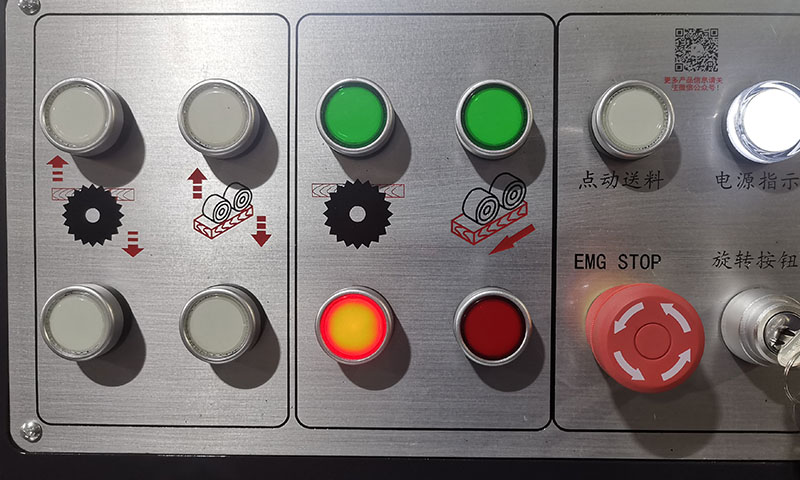 The feeding speed can be adjusted by frequency conversion, and the pressing and main shaft lifting can be adjusted electrically.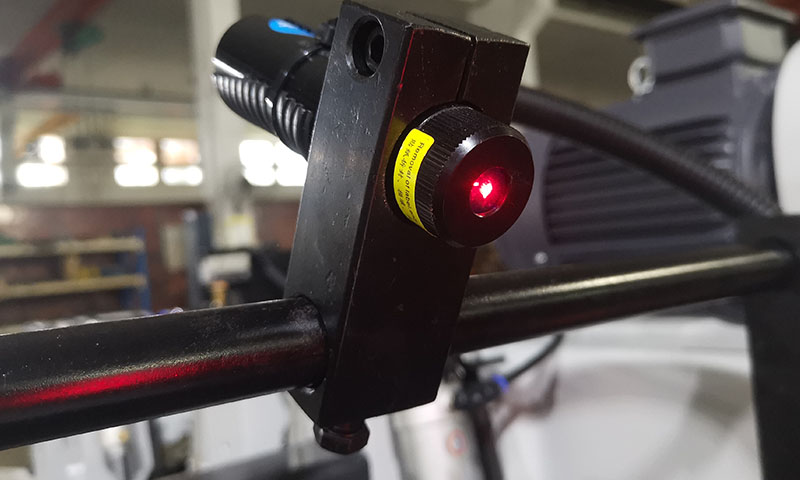 Standard laser marking instrument, accurate alignment of wood sawing position, improve wood yield
The automatic oil supply pump automatically supplies oil to the key parts of the transmission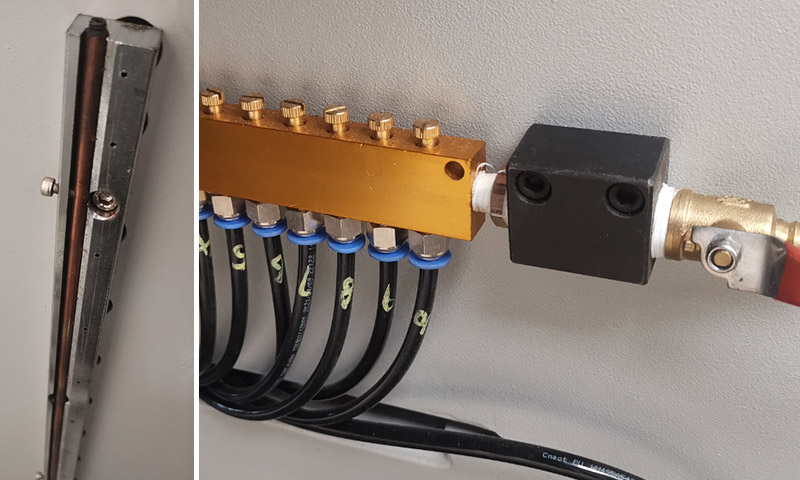 Mist spray device, prolong the service life of the saw blade and reduce the amount of water received by the wood.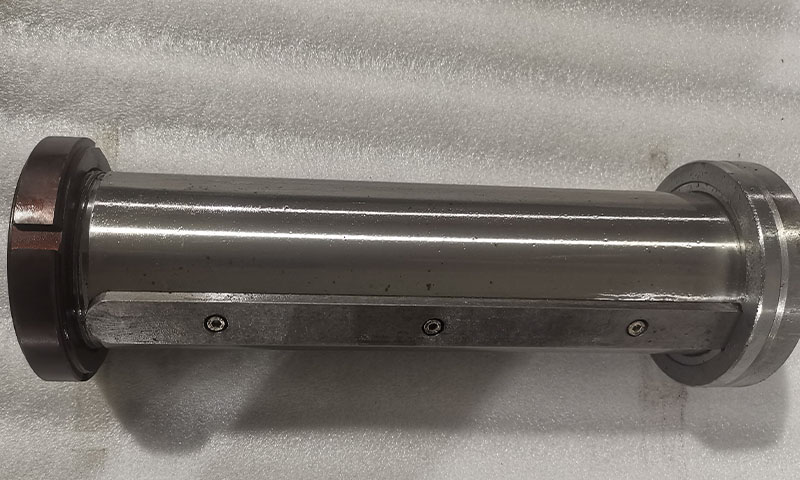 Equipped with a spindle sleeve, it is convenient and quick to remove the saw blade
1. This machine is specially used for the production of modified materials, wood strips and wood core boards. According to the pre-adjusted size, multiple wood strips can be sawed in one feeding. The feeding wheel is used to feed the material, and the upper and lower feeding wheels are used to feed the material synchronously and powerfully.
2. There are 6 sets of upper and lower feeding wheels. The pressure of pressing the wood is controlled by the pressing cylinder, which can be adjusted freely depending on the hardness of the wood.
3. The feeding speed adopts frequency conversion speed regulation, which can visually see the feeding speed, which is more convenient to control the speed.
4. Electric adjustment of the upper feeding wheel frame and the lifting and lowering of the saw blade spindle is easy to operate.
5. Feeding wheel feeding is more economical and safer than crawler feeding, and it is easier to control and maintain. Pressing material uses air pressure, so even if the thickness of the wood changes greatly, the pressing material pressure is also fixed, and the thickness of the pressing material is wide, up to 35 mm.
6. The saw blade spindle can be lowered so that the saw blade leaves the saw blade work surface, and it is easy to change the saw blade.
7. The main shaft is made of special alloy steel, which has undergone multiple heat treatments and precision grinding.
8. The main shaft adopts large-scale high-precision bearings, which are load-resistant and have long service life.
9. There are upper and lower safety film groups and side safety baffles to protect the safety of operators.

Hotline

WhatsApp

Mail
QR code