MJ1425A
Professionally solve the vertical multi-piece sawing of wood with a processing width of less than 140mm and a processing thickness of less than 60mm. Mainly applicable industries: small furniture, handicrafts, etc.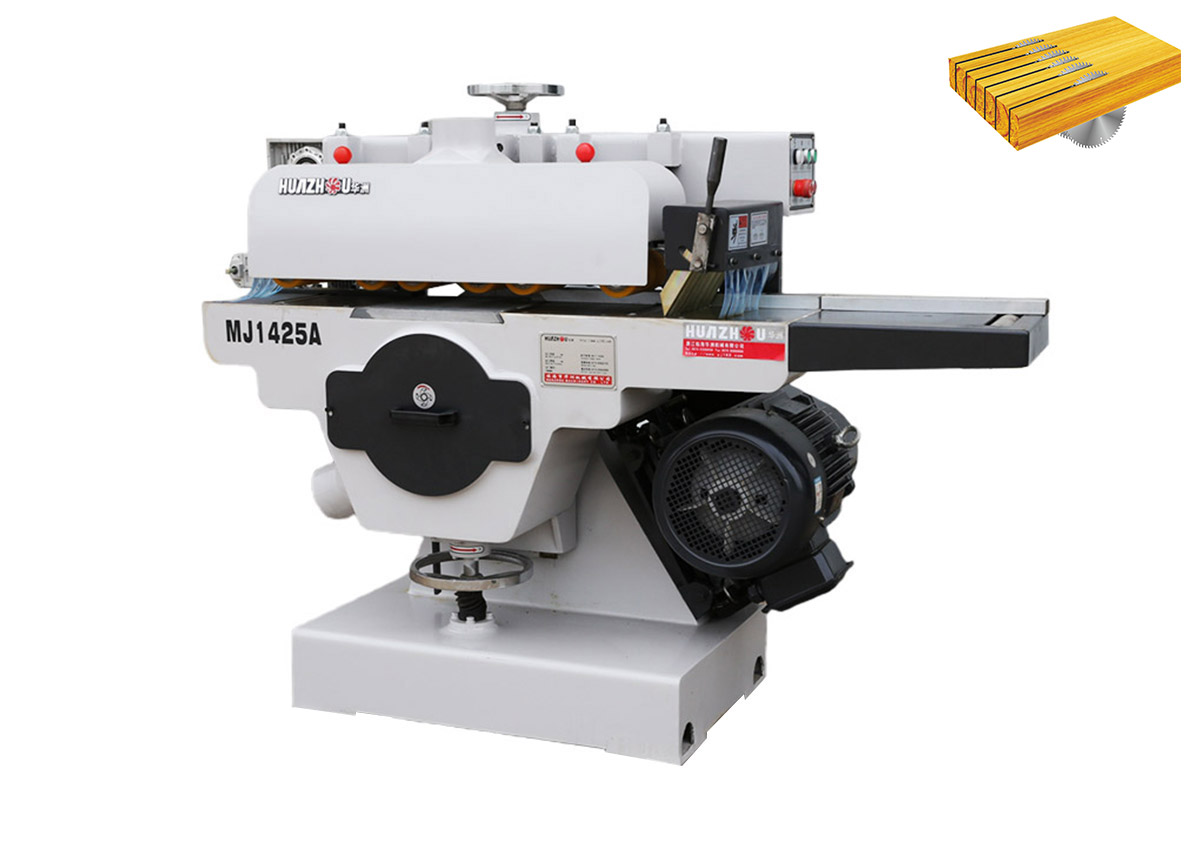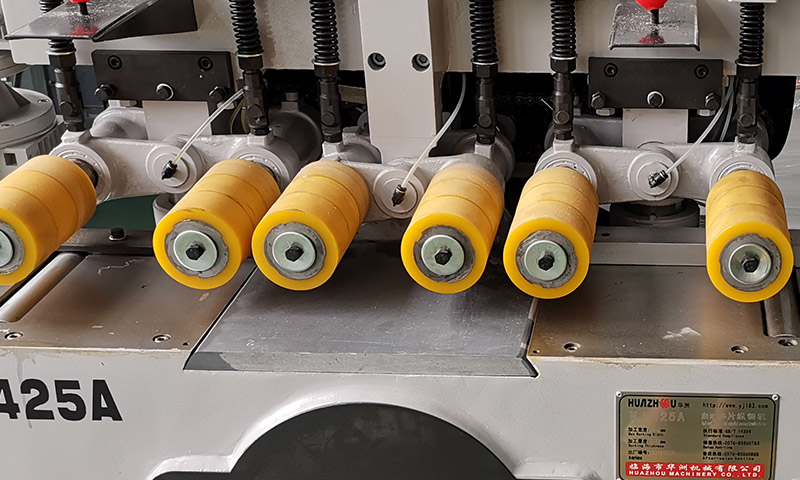 1. There are six upper and lower two feeding wheels to ensure smooth feeding
2. Polyurethane pressure wheel, suitable for planed material processing, optional steel wheel for processing wool material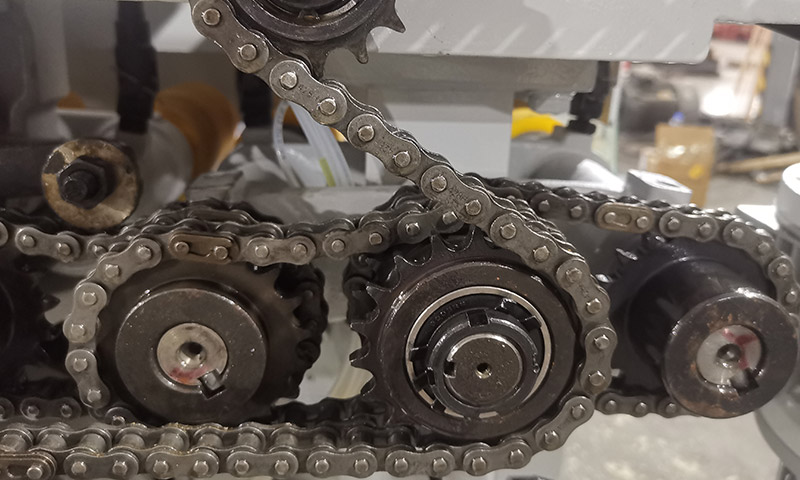 Heavy-duty sprocket chain, economical and durable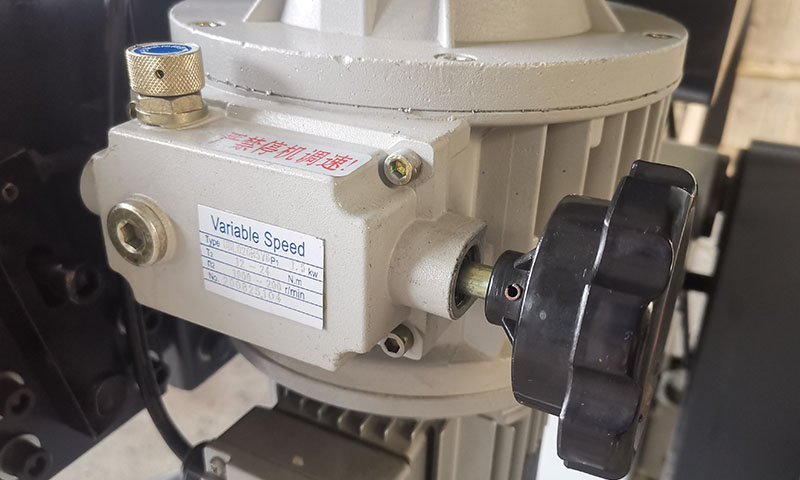 The feeding speed is adjustable, choose the appropriate speed according to different requirements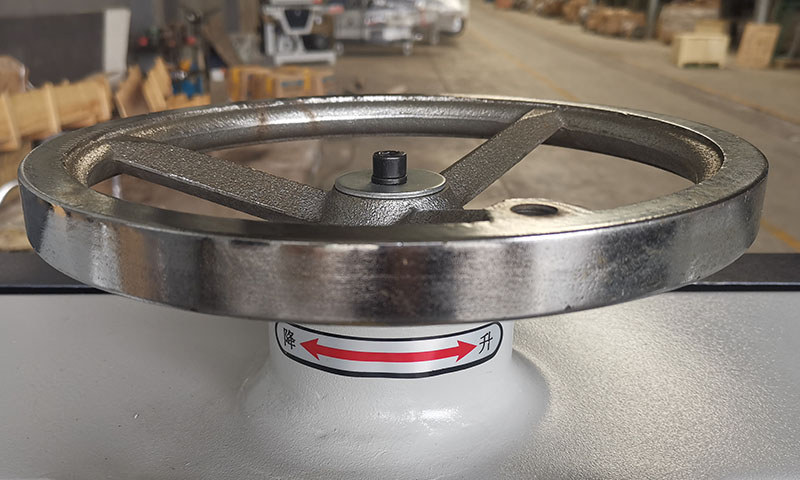 Quickly adjust the lifting height according to the wood processing thickness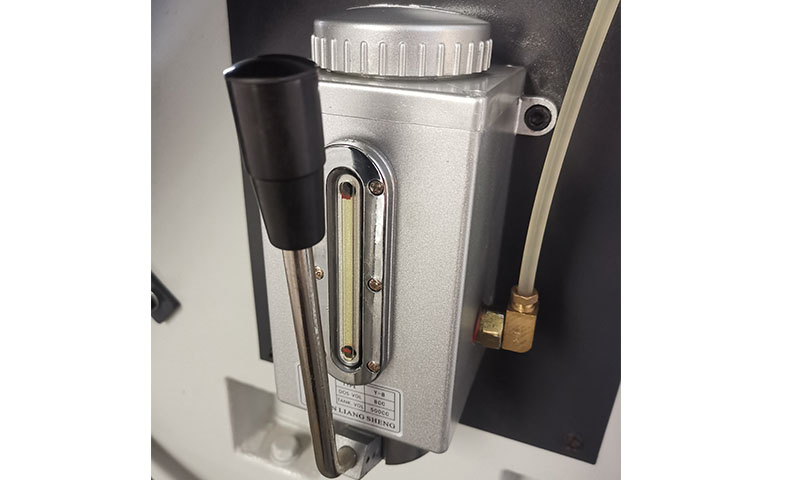 Equipped with an oil supply system, the number of oil supply can be freely selected according to the frequency of use
The machine is used for longitudinal sawing of sheet and square materials, and can saw multiple wooden strips with one feed according to the preset size. Widely used in blockboard, wall panels, mirror frames, floor strips, furniture doors and windows, wooden handicraft cutting, etc. It is an ideal and efficient equipment for wood products processing industries such as construction, furniture, decoration, handicrafts, etc.
The machine has beautiful appearance and compact structure. The main shaft is made of high-quality steel for precision grinding and special heat treatment, with reliable and stable precision. The working surface and the working surface of the guide plate are also precision ground and hard chrome-plated, with good surface finish and durability. The saw shaft can be fine-tuned horizontally, the feeding is stepless (or single-stage), the discharging is strong, stable and smooth, and the operation is safe and easy.

Hotline

WhatsApp

Mail
QR code