MJ9415E/MJ9416E/MJ9418E
Professionally solve the vertical multi-piece sawing of wood with processing width below 260mm and processing thickness below 70/90mm Mainly applicable industries: finger joint board, bed board, etc.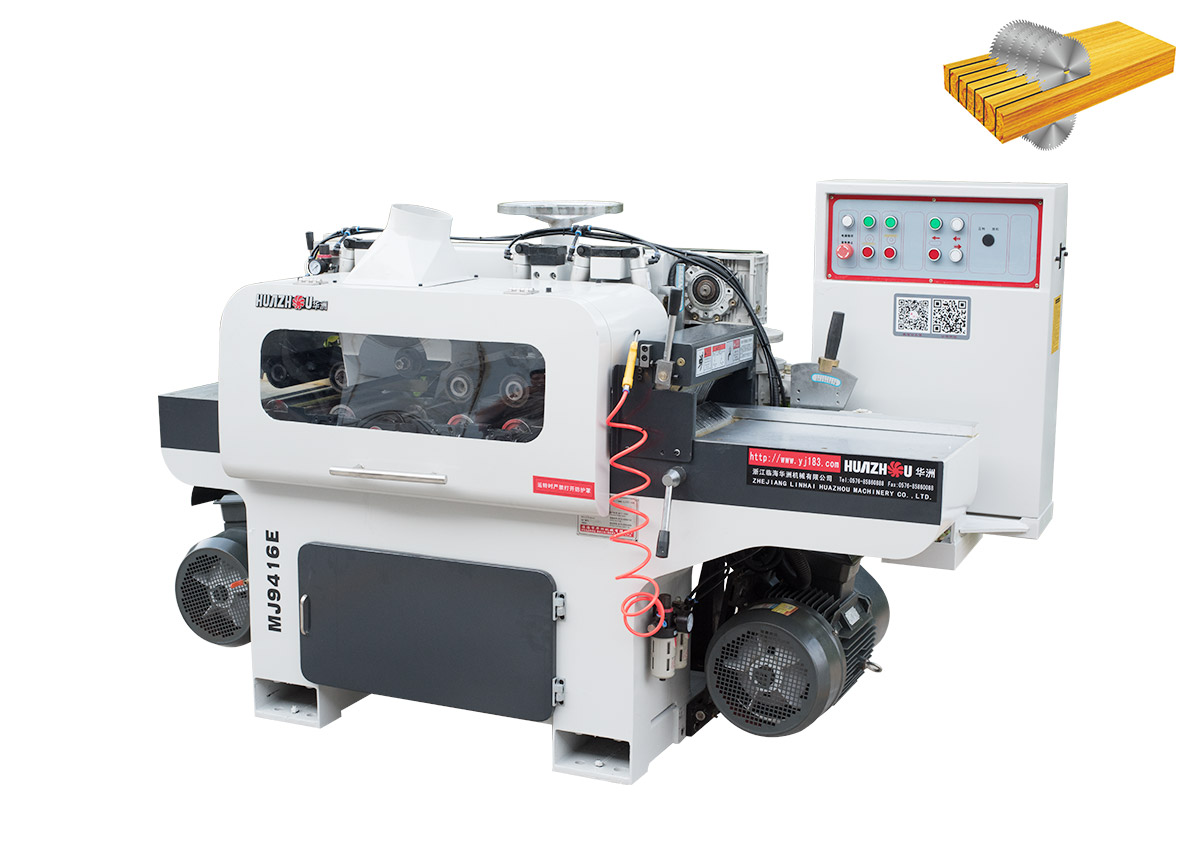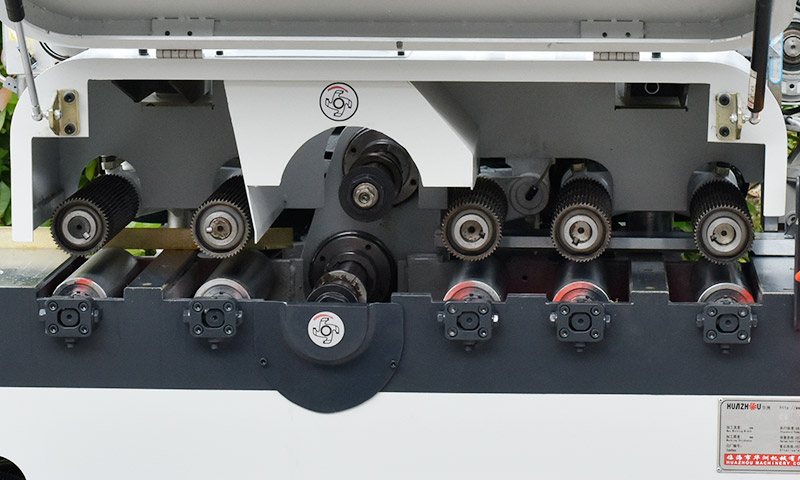 Up and down five feeding wheels, strong and powerful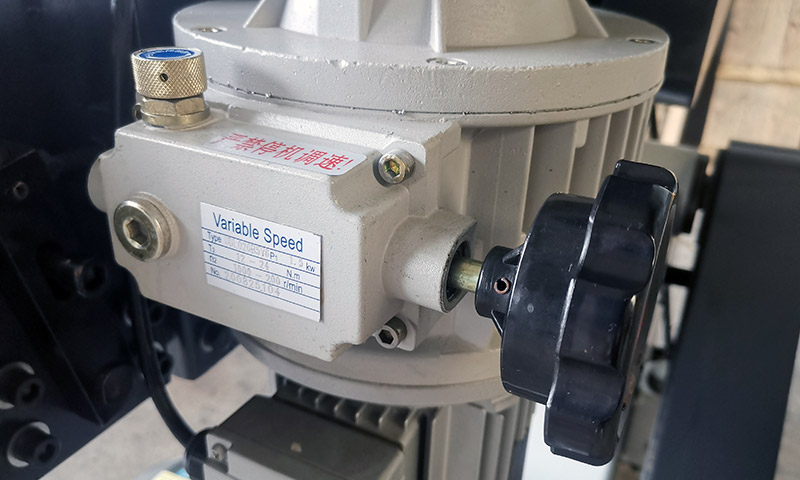 The feeding speed is adjustable, choose the appropriate speed according to different requirements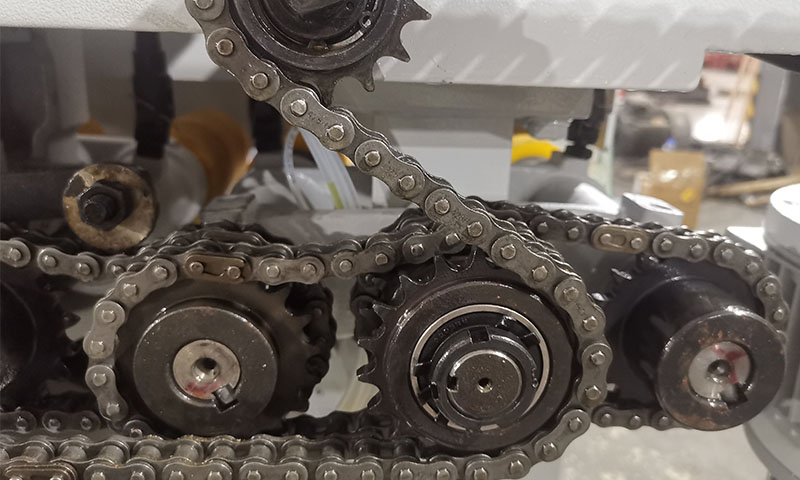 Heavy-duty sprocket chain, economical and durable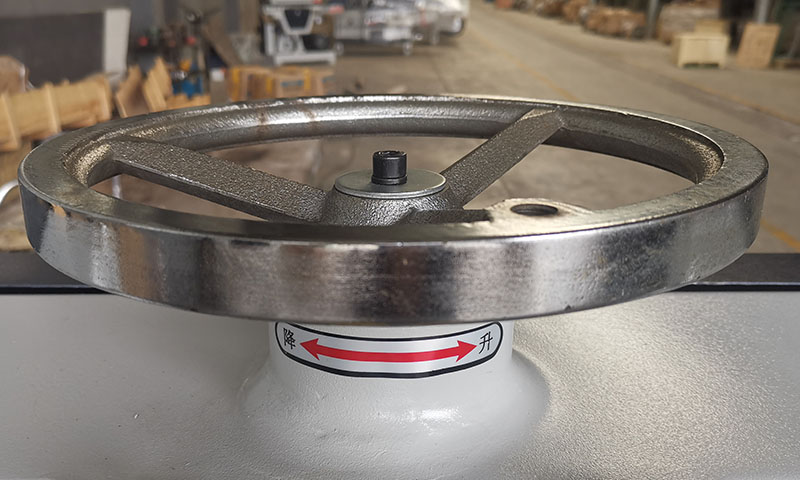 Quickly adjust the lifting height according to the wood processing thickness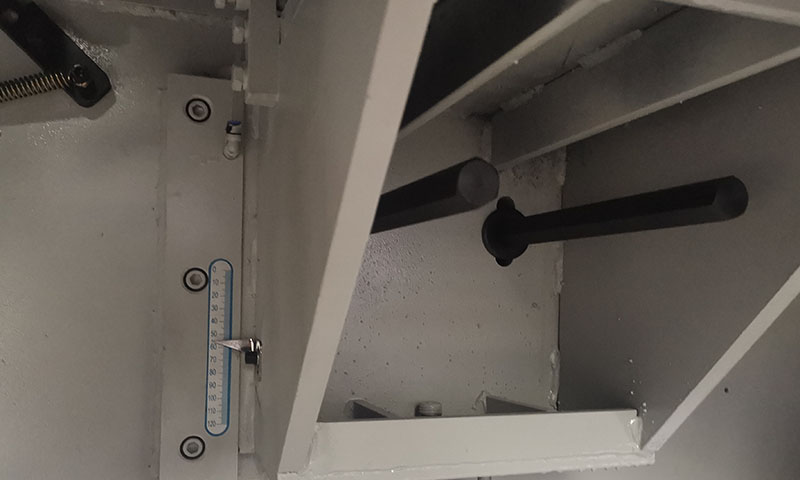 The upper and lower spindles can be raised and lowered synchronously, suitable for centering sawing of wood of different thicknesses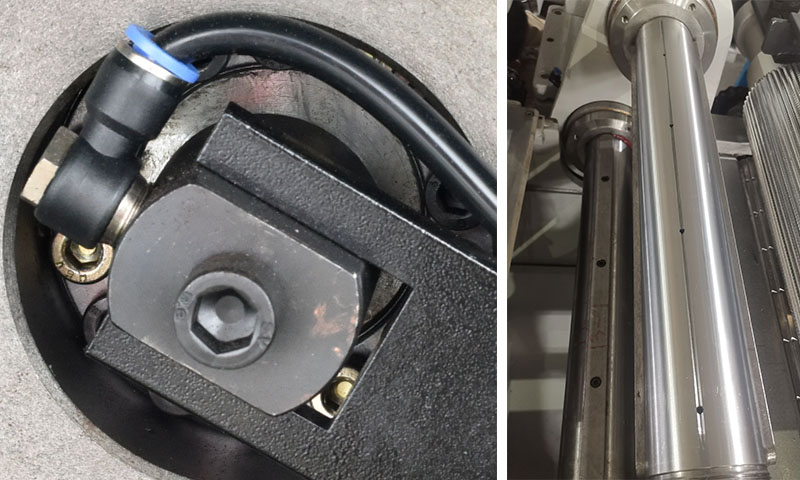 The water spray device in the shaft prolongs the service life of the saw blade and minimizes the amount of water received by the wood.
1. This machine is specially used for the production of modified materials, wood strips and wood core boards. According to the preset size, multiple wood strips can be sawed out in one feeding. The feeding wheel is used to feed the material, and the upper and lower feeding wheels are used to feed the material synchronously and powerfully.
2. There are 5 sets of upper feeding power wheels and 5 sets of lower feeding wheels. The feeding is strong and powerful. The pressure of pressing the wood is controlled by the pressing cylinder, which can be adjusted freely depending on the hardness of the wood.
3. The feeding speed can be changed steplessly, and can be adjusted elastically according to the nature of the wood.
4. The feeding wheel type is good for control and maintenance, and the pressing material adopts the air pressure type. Even if the thickness of the wood changes greatly, the pressing pressure is also fixed.
5. The pressure cylinder can adjust the height of the upper feeding wheel according to the thickness of the wood, which is easy to operate.
6. The diameter of the main shaft is ¢50/¢40mm, which is made of special alloy steel, and has undergone multiple heat treatments and precision grinding.
7. The spindle bearings are all large-sized and high-precision bearings, which are load-resistant and have a long service life.
8. The saw blade cooling device prolongs the service life of the saw blade and reduces the cost of purchasing the saw blade.
9. The upper and lower sets of saw blades can be used for simultaneous sawing to install smaller and thinner saw blades, which greatly reduces the loss of wood and saves the cost of purchasing saw blades.
10. The column seat, roller seat pin, saw shaft barrel, chain and other parts are equipped with oil supply pump to supply oil, which saves the trouble of oil supply with oil gun; and the roller seat pin is installed with oil bearing, which greatly reduces oil supply Frequency (saving oil supply time and lubricating oil).
11. No need to install saw blade.

Hotline

WhatsApp

Mail
QR code