ML9616
Professionally solve the four-sided planing and milling type + horizontal multi-blade sawing of wood with a processing width of less than 160mm and a processing thickness of less than 100mm. Mainly applicable industries: bed board, gusset board, sauna board, etc.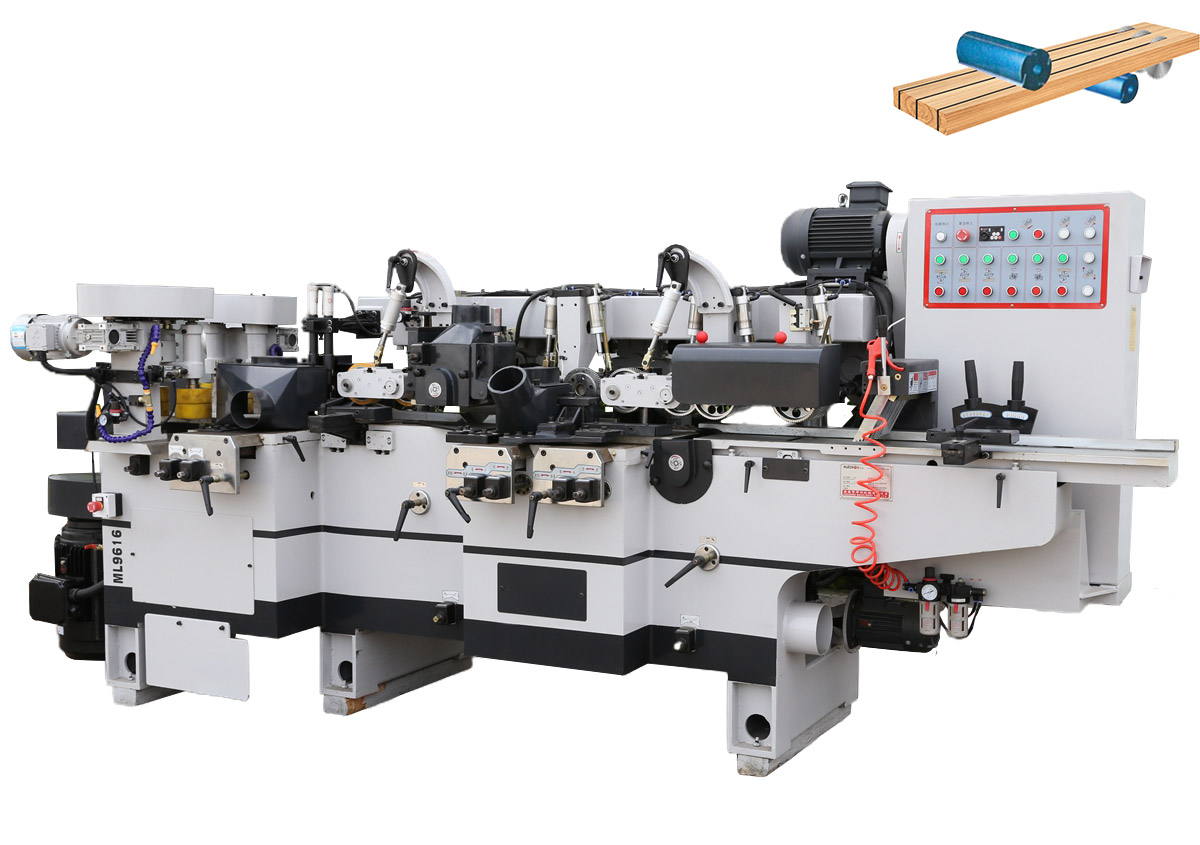 1. This machine tool is a four-sided planer with left and right vertical axis saws. It can process workpieces with fixed width and thickness, and also carry out sawing operations. It is suitable for sauna boards, wooden floors, decorative wood lines, decorative boards and solid wood. The production of veneer and wood strips in furniture and other industries has the advantages of high processing quality, low labor cost, and processing material saving.
2. The hand-pull pump supplies oil and lubrication to the table surface to improve the smoothness of feeding
3. The double-layer work surface is treated with double wear resistance, which has high wear resistance and is more convenient for the replacement and maintenance of the workbench after several years.
5. Each planer shaft and saw shaft are driven by independent motors, with strong cutting force.
6. The feeding speed adopts frequency conversion speed regulation, which can visually see the feeding speed, which is more convenient to control the speed.
7. There are 6 sets of upper feeding wheels, 2 sets of lower driving wheels, strong feeding, 2 sets of vertical discharge wheels, and the pressure type is used for pressing materials, so even if the thickness of the wood changes greatly, the pressing pressure is also fixed, and the thickness range of the pressing material is wide. .
8. The universal joint drive is equipped with a large torque worm gear reducer, the transmission is even and stable, and frequent maintenance is not required.

Hotline

WhatsApp

Mail
QR code