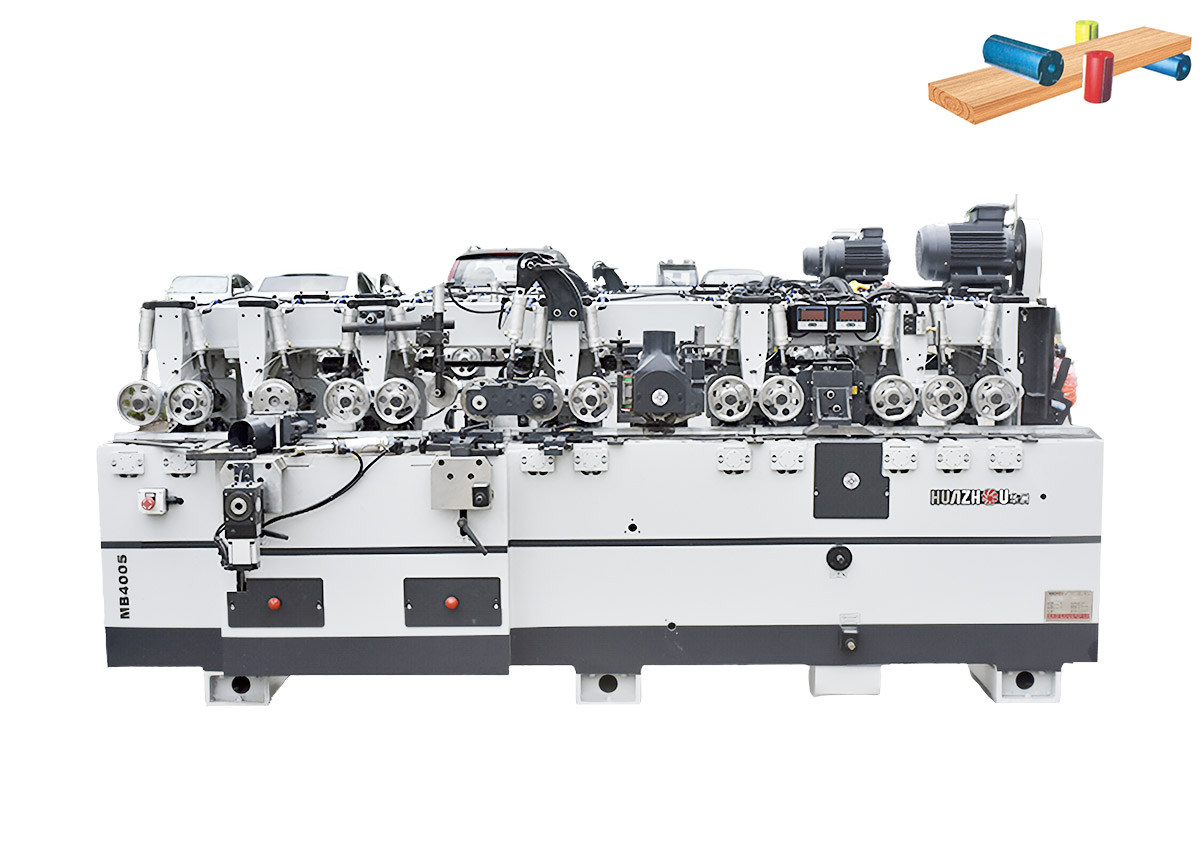 Short material auxiliary device to ensure smooth feeding of short material and improve planing accuracy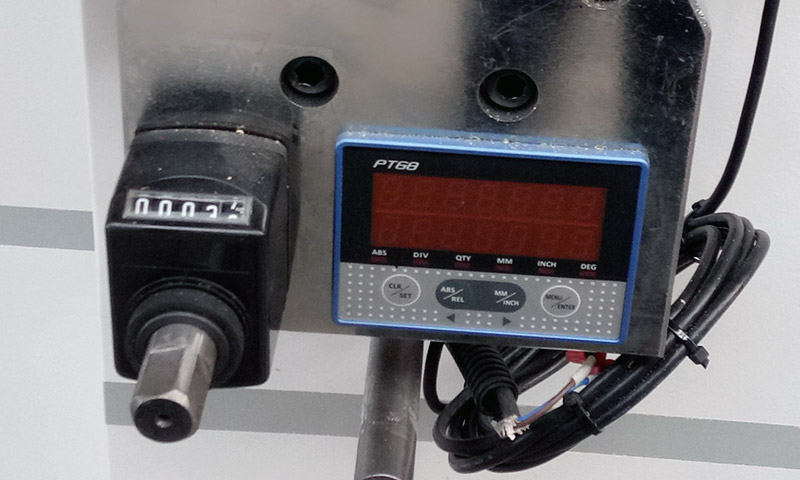 Planer adjustment magnetic grid digital display, convenient, fast and high precision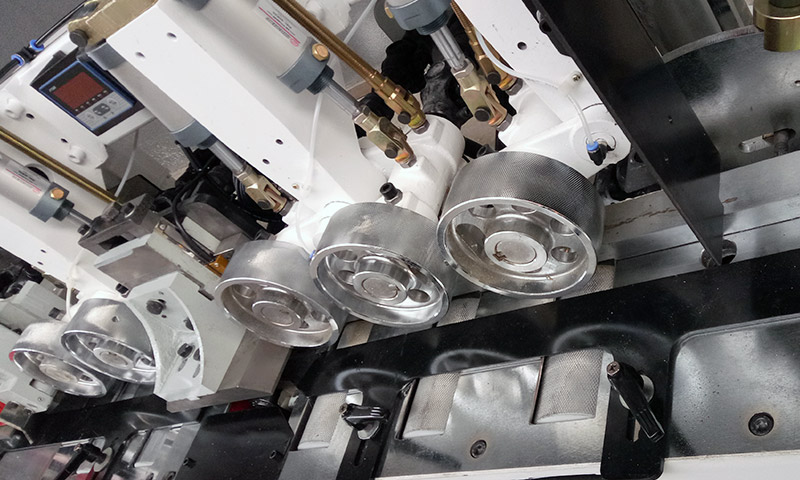 Double wear-resistant treatment on the work surface, durable and more convenient to maintain; multiple sets of lower power wheels make the feeding smoother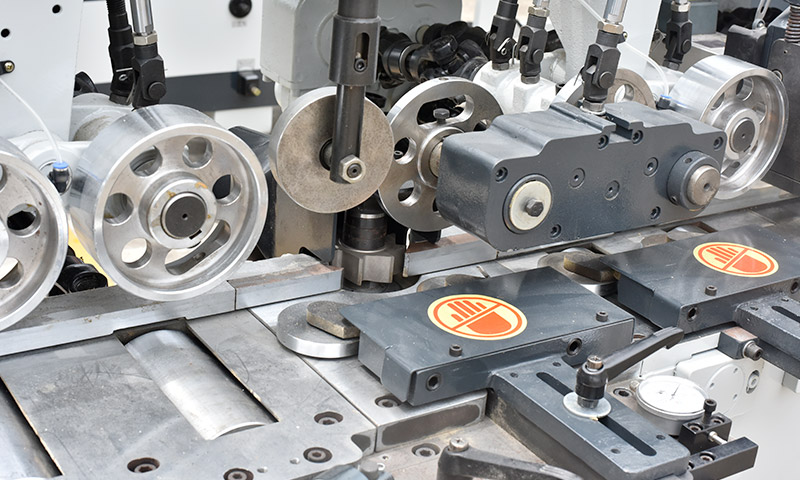 The speed is 12000r/min, and there is no belt transition to ensure the accuracy.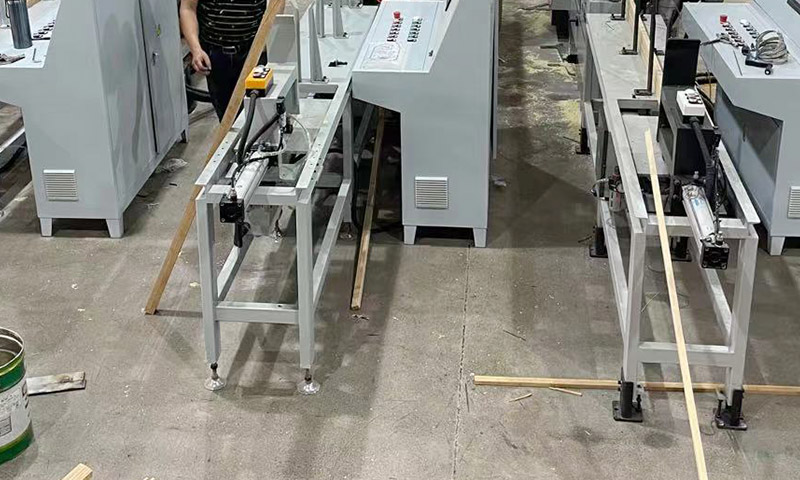 Optional automatic feeding rack, free hands and reduce work intensity
1. This machine is a multi-functional and high-precision bamboo and wood product processing equipment, which can complete four-sided (flat or forming) processing with one feeding, such as wood strips, bamboo and wood floors, door and window frames, and joinery (finger-jointed) boards. The operation is simple, convenient, reliable and economical.
2. There are 12 sets of upper feeding wheels and 11 sets of lower driving wheels. The feeding is strong, and the pressing material is pneumatic, so even if the thickness of the wood changes greatly, the pressing pressure is also fixed, and the thickness of the pressing material is wide, up to 50 mm.
3. The upper knife and the left knife are adjusted by magnetic grid measurement, which has high adjustment precision and convenient adjustment.
4. The feeding speed adopts frequency conversion speed regulation, which can intuitively see the feeding speed, which is more convenient to control the speed.
5. The spindle adopts high-precision electric spindle, the speed reaches 12000r/min, and there is no belt transition to ensure the accuracy.
6. The double-layer work surface is treated with double wear resistance, which has high wear resistance and is more convenient for the replacement and maintenance of the workbench after several years.
7. The hand-pull pump supplies oil and lubrication to the table surface to improve the smoothness of feeding.
8. The universal joint drive is equipped with a large torque worm gear reducer, the transmission is even and stable, and frequent maintenance is not required.

Hotline

WhatsApp

Mail
QR code