MJF9410-45FA/MJF9412-45FA
MJF9410-45FA/MJF9412-45FA
Professionally solve the vertical multi-piece sawing of large wooden squares with a processing width of 450mm or less and a processing thickness of 100/120mm or less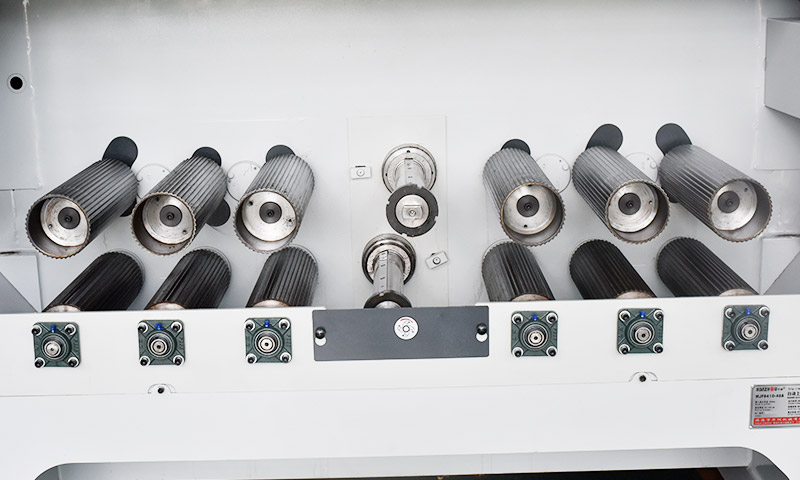 1. Synchronous feeding of upper and lower six driving wheels, strong and powerful
2. The lower feeding wheel is equipped with front support, which is more suitable for wide material processing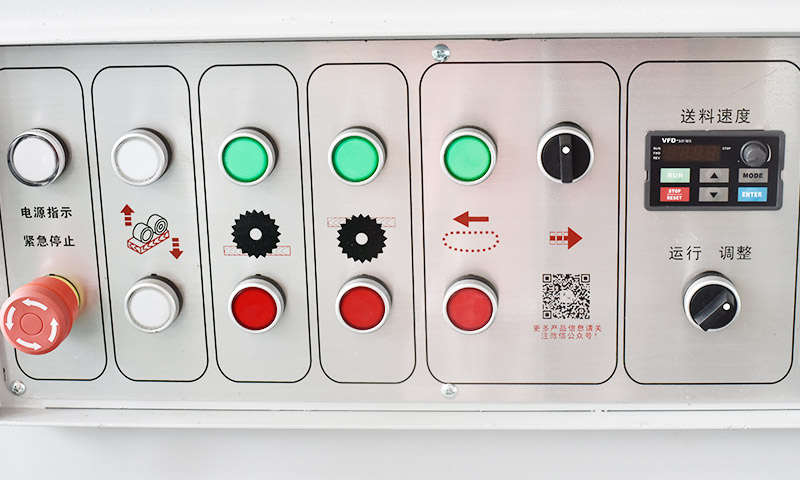 The feeding frequency conversion is adjustable, and the pressing material lifting and lowering is adjusted electrically.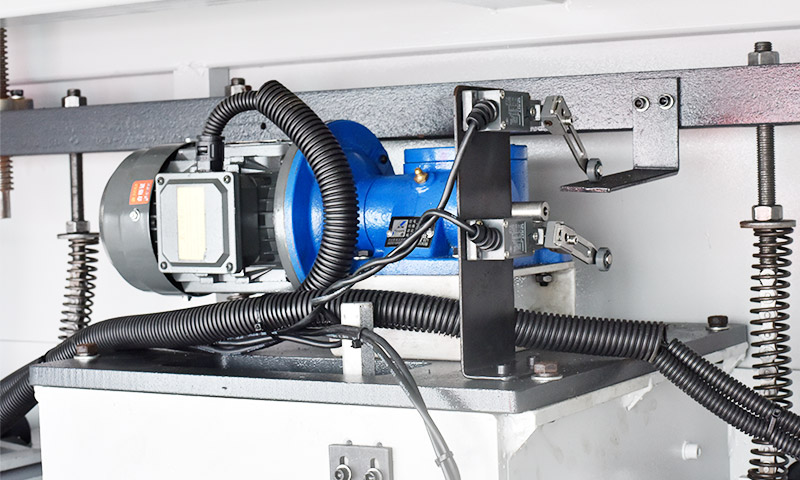 The upper and lower spindles can be raised and lowered synchronously, suitable for centering sawing of wood of different thicknesses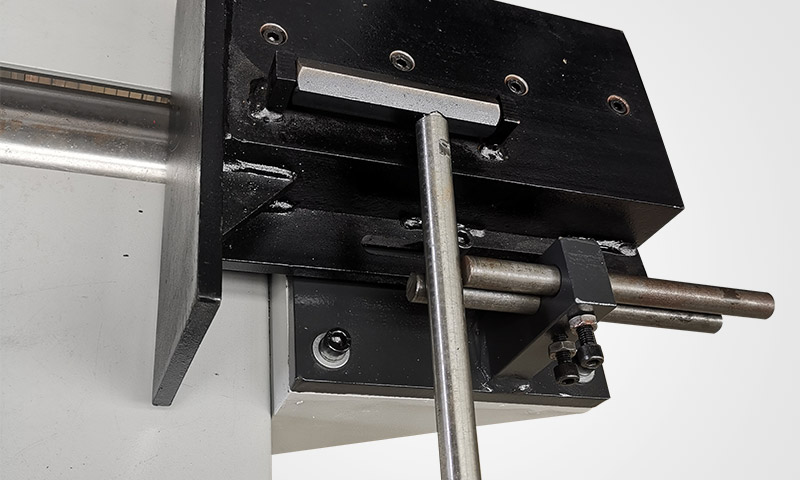 The front guide plate can be adjusted in position according to the wood specifications to improve the yield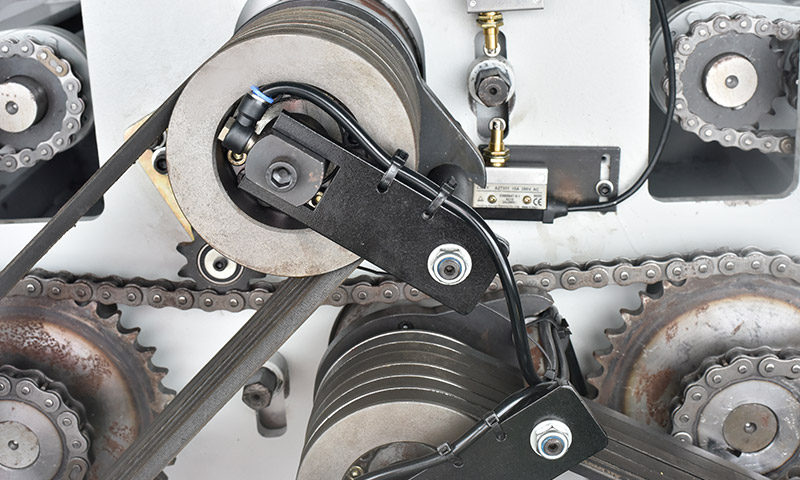 The water spray device in the shaft prolongs the service life of the saw blade and minimizes the amount of water received by the wood.
1. This machine is mainly used for longitudinal sawing of square materials. According to the preset size, multiple sheets can be sawed with one feed.
It is widely used in the sawing process of building boards.
2. Compared with the band saw, it has high processing efficiency, high precision, simple and convenient operation, and does not require high technical requirements for operators.
It makes up for the shortcomings of low processing precision, low efficiency and high technical requirements of the band saw.
3. The uniquely designed saw blade cooling device cools the saw blade from time to time and prolongs the service life of the saw blade.
4. The upper and lower shafts can be raised and lowered electrically at the same time, so that any height can be centered and sawing
5. The roller feeding is adopted, the feeding is strong and powerful, and the maintenance is simple and economical.
6. The spring pressure material is used for the pressing material, which is simple and economical, even if the thickness of the wood changes greatly,
Pressing material can also be guaranteed.

Hotline

WhatsApp

Mail
QR code