MB4013-8S
Professionally solve the one-time forming of planing, chamfering and sanding on all sides of the wooden strip. Applicable industries: building blocks, stacking, etc.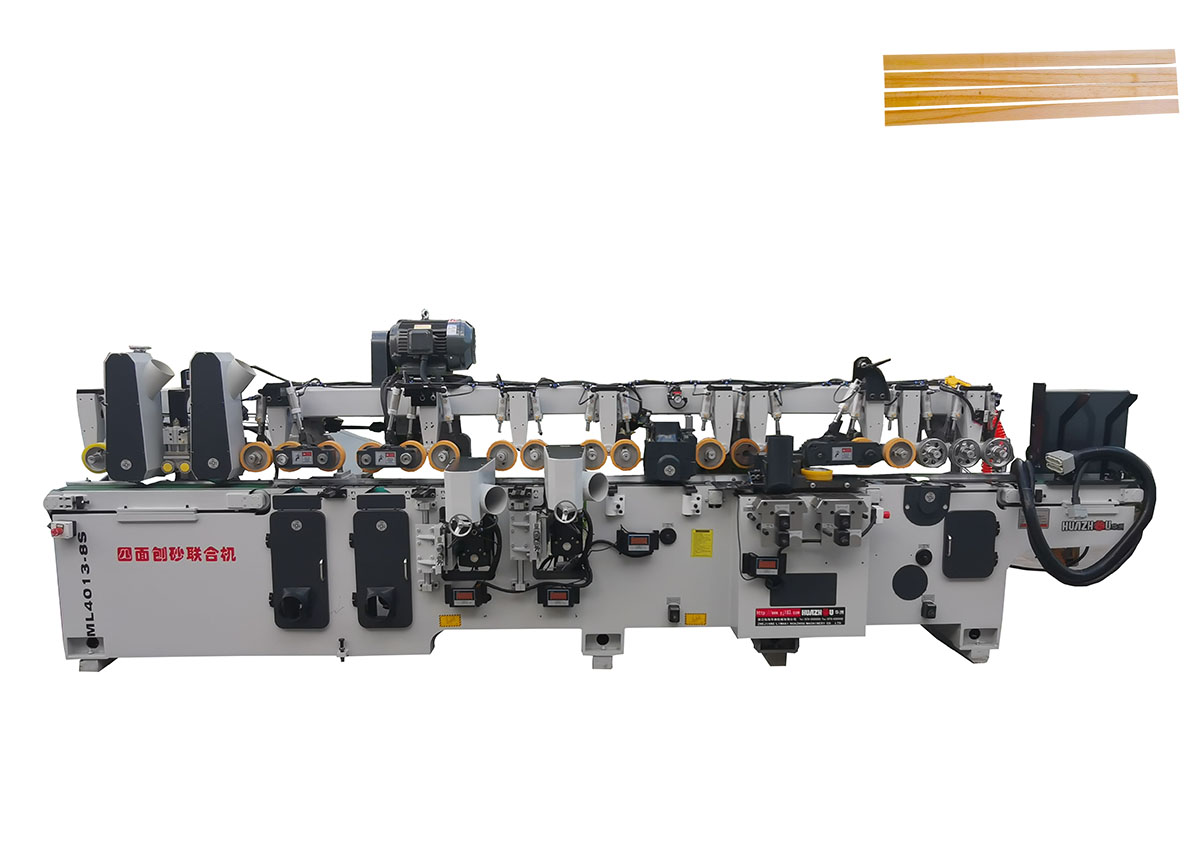 1. This machine is a multi-functional, high-efficiency building block and stacking high processing equipment, which can complete four-sided planing and sanding in one feeding. The operation is simple, convenient, safe, reliable and economical.
2. There are 17 sets of upper feeding wheels, plus front and rear conveyor belts and upper conveyor belts, using the combination of rollers and conveyor belts to give gifts. Make the feeding stronger and the feeding length shorter. The pressing material is pneumatic, so even if the thickness of the wood changes greatly, the pressing pressure is fixed, and the thickness of the pressing material is wide, up to 10 mm.
3. The feeding speed adopts frequency conversion speed regulation, and the feeding speed can be seen intuitively, which is more convenient to control the speed.
4. The adjustment of all parts of the spindle and sanding is displayed by magnetic grid, and the adjustment is accurate and intuitive.
5. The main shaft is made of special alloy steel material, which has been processed by multiple heat treatments and precision grinding, with high precision and good stability.
6. Each planer shaft is driven by an independent motor, with strong cutting force.
7. The workbench is specially treated and durable.
8. The automatic oil supply pump supplies oil and lubrication to the table surface to improve the smoothness of feeding.
9. The feeding is equipped with a material clip, automatic feeding.
10. The universal joint drive is equipped with a large torque worm gear reducer, the transmission is even and stable, and frequent maintenance is not required.

Hotline

WhatsApp

Mail
QR code